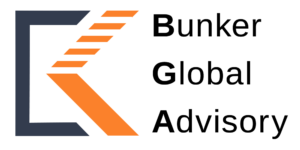 Surpassing borders, securing the future
We act in an integral way, providing the best human capital and the most advanced technology to solve the client's concerns.
We are an essential ally for decision-making and the implementation of comprehensive solutions for both companies and individuals. We take care of addressing the concerns of our clients, allowing them to focus on other matters.
TEAM AND TECHNICAL RESOURCES
International focus – Experience in more than 40 countries.

Professional excellence – The Bunker Global Advisory team comprises specialists, fraud investigation experts, lawyers, criminologists, security directors, licensed detectives and industrial security experts, along with a dedicated cybersecurity team, all continuously honing their expertise.

Latest technology – In addition to our human talent, we rely on technical innovation and possession of the best equipment, which provides our clients with guarantees of reliability, speed, security, and peace of mind.
COMMITMENTS
Our mission – We are experts in obtaining strategic information through an exhaustive investigation system, with the aim of successfully resolving any case that comes our way.

Our commitments – Our experts guide their work in accordance with the founding values of our company, which are essential in all our activities: trust in people, honesty, direct customer service, quick responses and commitment