The Company
Inspired by Excellence and Expertise
Bunker Global Advisory is a research agency that provides the necessary support in different fields of action.
Why Bunker Global Advisory?
We combine experience, enthusiasm, commitment and creativity to provide the necessary solutions in each case. We have a first class technical team and human solvency, applied and in continuous training.
We are an indispensable support for decision making and the adoption of integral solutions.
We provide and study all types of information to evaluate the suitability of initiating any type of process.
We act in a preventive and repressive way, trying to solve the problem or, at least, to minimize its effects.
Our ability to act is immediate, both nationally and internationally, to which we add the possibility of activating several investigation focuses simultaneously, in different parts of the world, our extensive international experience and partnerships around the world allow us to carry out this task.
Do not hesitate to contact us.
International tour
We have successfully operated in 45 countries.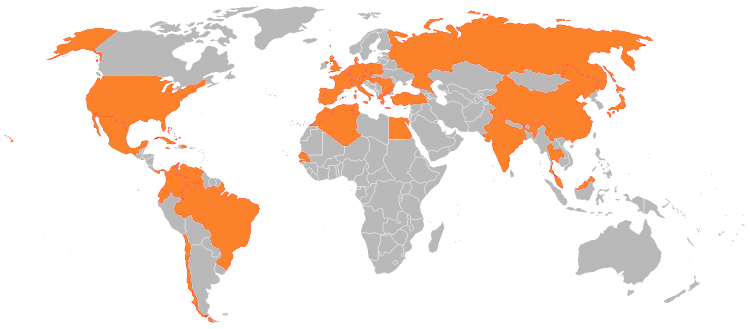 Alemania
Andorra
Argelia
Austria
Bahamas
Bélgica
Brasil
Bulgaria
Chile
China
Colombia
Cuba
Dinamarca
Ecuador
Egipto
Estados Unidos
Francia
Grecia
Hungría
India
Italia
Jamaica
Japón
Luxemburgo
Malasia
Maldivas
Marruecos
México
Mónaco
Países Bajos
Panamá
Polonia
Portugal
Reino Unido
República Checa
República Dominicana
Rumanía
Rusia
Senegal
Singapur
Suiza
Tailandia
Túnez
Turquía
Venezuela